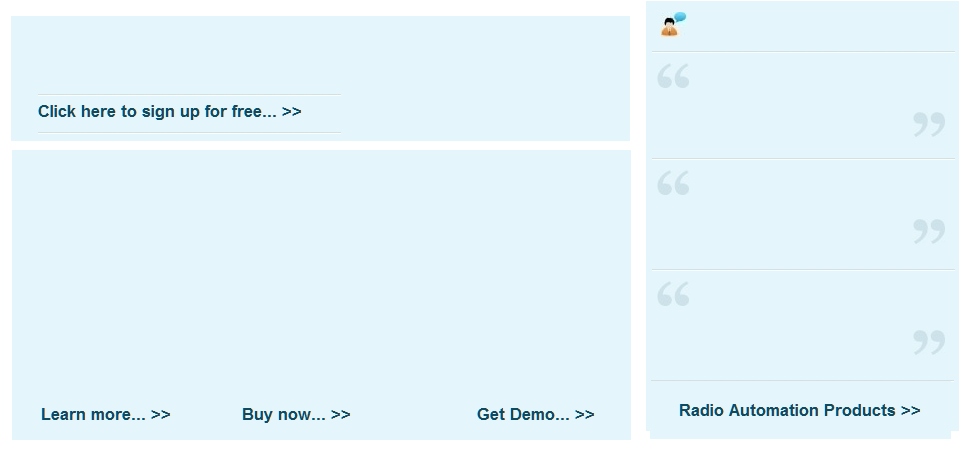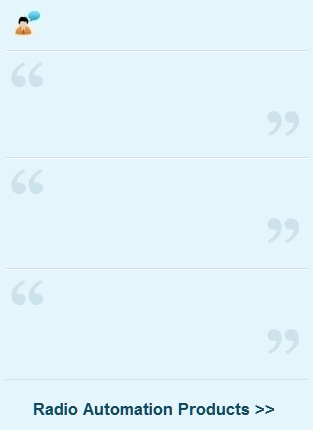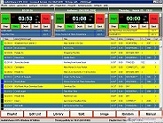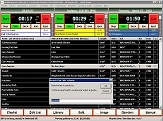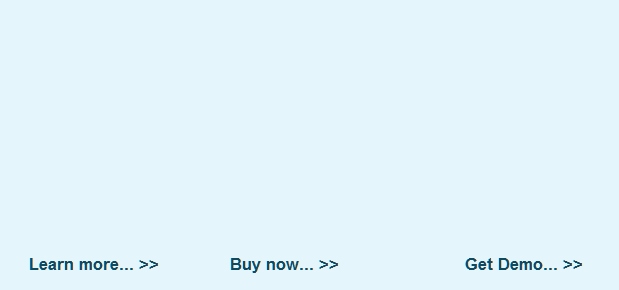 Reliable, affordable radio automation

You need slick, clever radio automation software?

You need AudioEnhance DPS!

Our radio automation
software solution is easy
to set up from the get-go.

There's no nasty config
files -- everything is in a
modern Windows
interface and DPS boasts
many configurable
options.

DPS radio automation
boasts a very
simple-to-use user
interface. Drag and drop
songs, commercials,
jingles and IDs from either
the playlist into a player,
or use the 'image buttons'
to instantly play the
chosen audio on air.

AudioEnhance DPS is
now a mature and trusted
radio automation
software, running all over
the world ,24/7. A truly
dependable radio
automation solution for
either full automation or
for manual playout by live
presenters.

With auto overlay options
-- even in full automation,
voice tracking options,
intros, segues, outros,
DPS is still the slickest
sounding radio automation
program out there!
Voice-overs will
automatically hit the
vocals every time!

Be the first to know about offers, new releases and
radio automation software!

A radio station in one
software package - DPS
fits the bill and performs
effortlessly.

I've never heard anything
automate so well...I just
love the way my voicers
always hit the vocals!

Great radio automation
software and fantastic
support -- just the
features I need!

Fully featured radio automation software

All the features you need for a complete radio automation solution:

- Assign playback to multiple devices, as required.

- Add thousands of songs, jingles, IDs and more to a fully-searchable and sortable
library.

- Plays all popular file formats. Categorize, format your station. Increase revenue
through highly targeted programming, suited exactly to your station!


Also known as: radioautomationuk.com and radioautomationsoftwareuk.com Who's using DPS Radio automation software?
also available from the same author: internet radio broadcasting software - free download and trial